Story
A love for the unrestrained shapes and textures of nature is ever present in goldsmith Sara Jin Mi's design universe. Crafted in precious materials such as 18 carat gold, diamonds, sapphires and opals, Sara Jin Mi's hand-made pieces grow from a desire to pay homage to the unpolished and imperfect character of nature.
Her dynamic and abstract shapes bear traces of the waves, seashells and autumn leaves of the Nordic nature. In this aesthetic universe irregularities are not polished away but embraced as a testament to the origin and history of the materials.
Though every jewellery piece has its own unique expression all Sara Jin Mi's designs share a characteristic mix of rich luxury and casual unpretentiousness, which makes the pieces approachable and easy to wear.
Sara Jin Mi founded her jewellery brand in 2020. She lives in Copenhagen and works from her atelier close to Kgs. Nytorv in the heart of the city.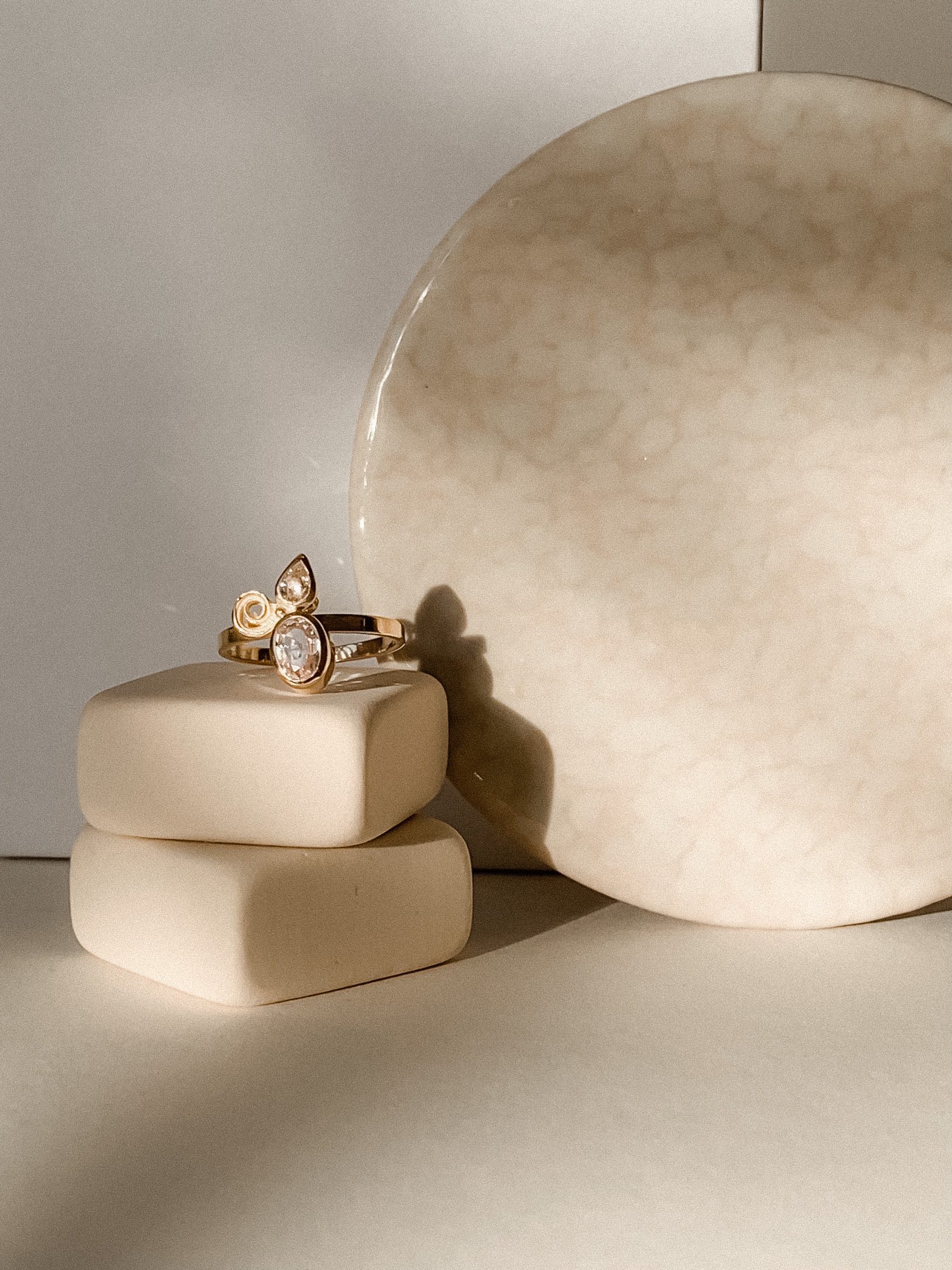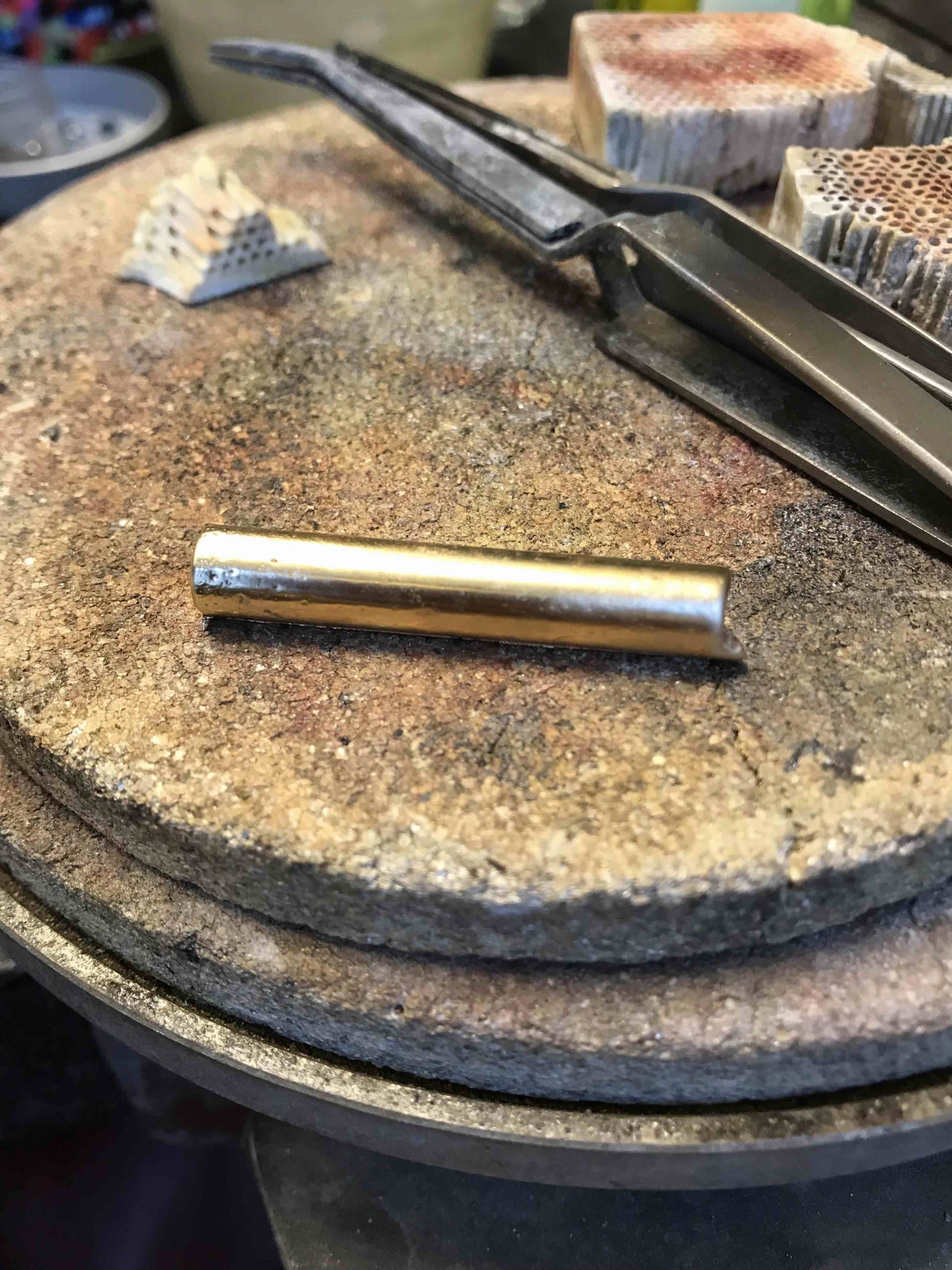 Materials
Nearly all the jewelleries in Sara Jin Mi's collections is made from 18 carat gold. A few pieces are made from sterling silver. The collections also include pieces made with opals, pearls, beryls, tourmalines, sapphires and natural-coloured diamonds. Pieces in 14 carat gold, white gold or gold from heirloom jewelleries can be made to order.
Care
As the jewelleries are made for daily use, they will inevitably be exposed to damage or small scratches. Hence, it is a good idea to have your pieces inspected by a professional on a regular basis, especially if they contain gemstones. Generally, you should avoid exposing your jewellery to soaps, creams and other chemicals.
If needed you can polish your jewellery using a dry and impregnated cleaning cloth. You can also clean your jewellery using a soft toothbrush soaked in warm water with dishwashing liquid. Opals, corals and pearls are particularly vulnerable to exposure and should always be kept out of contact with all types of chemicals. Make sure to store your jewelleries with opals, corals and pearls in a dry and padded environment when not in use.